About Universal Village
Universal Village (International) is a Fair Trade company that specialises in healthy and delicious teas for consumers who care about their health and who want to have a positive impact on the world.
We source certified Fair Trade tea from around the world, develop brands and packaging and wholesale our products to people (maybe you!) via retailers and our online store.
Our innovative teas include our new vitamin tea, which is the world's first range of 100% natural vitamin and mineral teas (coming in late 2017). With changing tastes and consumers wanting healthy and natural products, Universal Village is at the forefront of providing the most nutritional teas with the latest trending and traditional flavours.
Product Quality
With deteriorating soil quality around the world becoming an issue and contamination from industry often translating into poorer quality produce, it's our policy to source and sell products that are either from a certified organic farm or are 'clean', meaning they have been tested independently for things like lead levels and banned chemicals.
Our new vitamin and mineral teas are independently tested to make sure that the percentage of nutrients quoted is present in each batch we produce.  We have also tested these teas at different water temperatures to ensure nutrition levels are present at the typical brewing temperature.
Our herbal blends and vitamin teas are formulated with assistance from a certified practising nutritionist to ensure they will be a safe and good addition to a healthy, balanced diet.
How we began
Nicole Lamond started Universal Village in 1998 after she visited a tea plantation in Kenya and had the chance to hear stories of daily life from workers there. These workers were full-time employees and yet didn't have enough money to send their children to school or afford basic necessities.
When Nicole found out about Fair Trade and its mandate to ensure that workers and small farmers in developing countries get paid fairly for their goods and labour, she decided that her mission was to start a Fair Trade company.
As a founding Board member of the Fair Trade Association of Australia & NZ, Nicole was a pioneer in the Fairtrade movement in Australia. In 1999 Nicole imported the first Fair Trade tea into Australia from a certified Co-operative (under the International Fairtrade system) and has been an advocate for Fair Trade ever since.
Universal Village is committed to bringing consumers the best possible product at a price that is fair for everyone: farmers, processors, importers/exporters, retailers and consumers.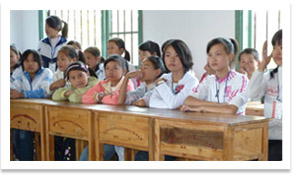 Our wonderful customers
We are very pleased to boast that we have the most wonderful customers in the world. We are frequently inspired by their caring attitude, their goodwill towards us and other people and their passion for ethical and sustainable products.
It is extremely encouraging to see how proactive our customers are about their own and their family's health and we'd like to acknowledge their contribution to improving the health of their communities.
Keep up the great work and we look forward to serving you again!
Nutritional expertise
In 2016 we started working with a qualified practicing nutritionist who has a rigorous, science based approach to nutrition. Her advice on the nutritional benefits of tea and of the herbs used in our teas has been invaluable in creating our functional blends.  
Tea's gift to you
In our modern life where we're surrounded by sugary drinks (think Coca-cola/lemonade) and unhealthy food, tea is a tasty, healthy drink we can enjoy throughout the day. Our teas are blended to delight the senses, have zero calories, are loaded with antioxidants and – compared to coffee – only have a small amount of caffeine which is healthy when not overdone.
Sample offer
Would you like to try our latest blends and some of our classic favourites? From traditional jasmine green tea, chai inspired white tea, and our more functional Detox, you'll find our blends offer a variety of flavours to please any taste-buds.
To sign up for our free sample pack, simply enter your details in the pop up window – Click here!
Click here to purchase the latest Qi Tea varieties, including new Qi Green Matcha and Slim teas with oolong and burdock root.